Unbelievably Cheap Promotional Items In The UK
Promotional products can be very affordable, whether you're on a marketing budget or maybe looking to increase your prospects...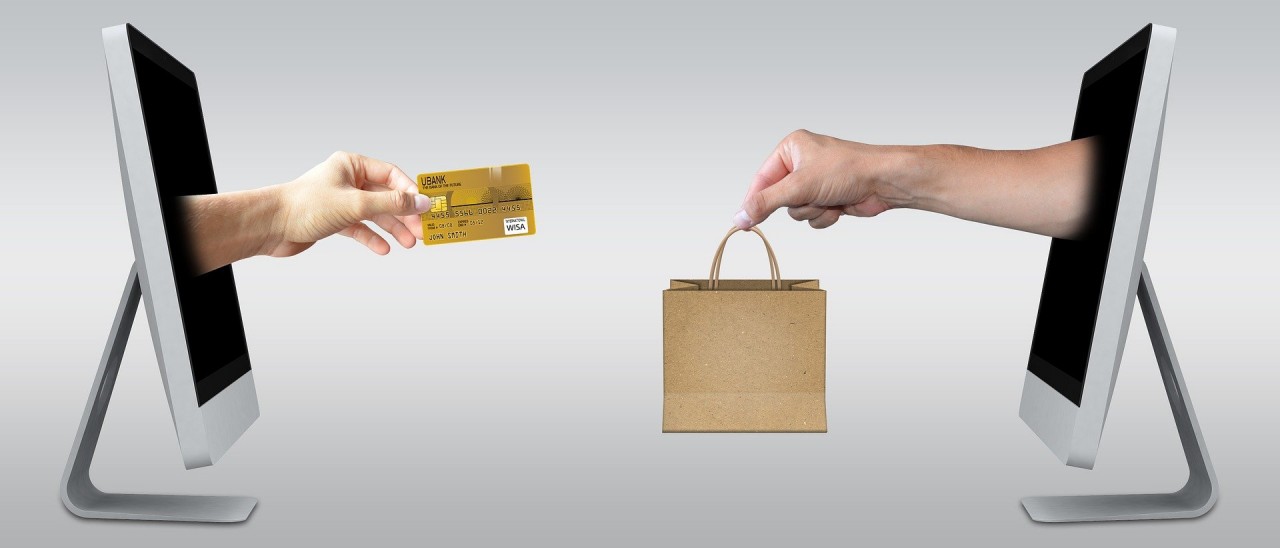 Promotional products can be very affordable, whether you're on a marketing budget or maybe looking to increase your prospects. Part of building your business into a brand is through continual repeated impressions, and the more people see a company logo, the quicker they begin to recognise the brand, which then leads to trust and finally sales. If the products also come cheap, this only elevates a long lasting and effective impression. Don't be disheartened by the word 'cheap', as it tends to bring with it a variety of bad connotations, bringing to mind poor quality and limited effectiveness. Just remember that people love a good bargain in the UK, and if you can find a product that is both unique and creative that doesn't break the bank, you're onto a winner!
You can't let price get in the way of building your brand, as there are plenty of cost efficient promo items that people will attach themselves to. Though, prohibit yourself from being overwhelmed by the sheer amount of products at hand, and keep in mind that the goal of any promotional product campaign is to get something useful into the hands of consumers. Perhaps something they don't realise they need but are happy to receive, or a stylish item that is hard to resist. Yet, the most important thing to recognise is that cheap products are good, but low-quality items are bad. So continue reading to take a look at the best high-quality, low-cost promotions for your business, to help implement cheap giveaway ideas into your marketing strategy…
Promotional Pens
The classic pen. One of the most effective yet cheap promotional items, with over 50% of consumers owning one. They work the best, because you can never have too many of them. Pens are available these days in all sorts of quirky designs that come at a low cost. If you do your research right, something as simple as a pen can carry many creative attributes that makes it exclusive and fun - yet functional. Besides a variety of colours, they can have a stylus that works on smartphones and tablets, even flashlights and an embedded USB drive!
Check out this low-cost promotional pen below, an anti-bacterial pen with a push up mechanism and grey colour stylus, with the addition of a permanent static microbial agent. It's a different take on the traditional pen, that represents a unique way of increasing brand awareness, creating a product that truly reflects what a business is about – versatility and practicality. It also effectively correlates with the current pandemic, designed to keep people safe by inhibiting and preventing bacterial contamination, demonstrating the brand is attentive to people's current needs.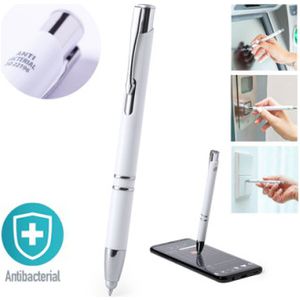 https://aimtech.aimsmarter.co.uk/products/?go=singleproductnew&id=765217&order_by=relevance&per_page=30&searchEngine=default&keywords=pens&keyword_logic=and&page=3
Promotional Flasks
Promotional flasks are another effective low-cost product, that allows you to take your brand on the go and a popular everyday object for leisure, sports, home and the office, having a high user value. Flasks always keep your beverages warm, while simultaneously being eco-friendly. Numerous high-quality flasks are available at low prices, presented in a variety of colours, designs and personalisation to your liking. Take a look at the flask below presented in stainless steel metal and a double wall for better and longer preservation of liquids, including an easy, button opening mechanism - Low-cost product with a stainless steel high-quality design!
https://aimtech.aimsmarter.co.uk/products/?go=singleproductnew&id=764981&order_by=relevance&per_page=30&searchEngine=default&keywords=flask&keyword_logic=and&page=1
Personalised USB Sticks
USB Sticks can be used for a wide range of purposes, making great additions to goodie bags at events, conferences and gifts to current clients and creatives. With many popular styles, shapes and sizes to suit all brands at low-costs, you can fully personalise a USB on a lower budget that can be tailored to your requirements and help give you that creative edge over your competitors. Take a look at the unconventional slap band USB stick below, another handy way to make sure you never forget your files wherever you go, and makes a difference from a USB dangling on your keyring.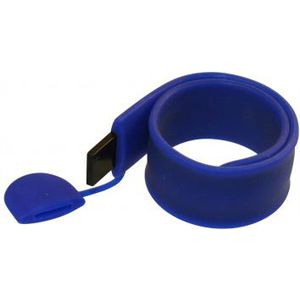 https://aimtech.aimsmarter.co.uk/products/?go=singleproductnew&id=669517&order_by=relevance&per_page=30&searchEngine=default&keywords=slap%20band%20usb&keyword_logic=and&page=1
The Final Verdict - Cheap VS. High Quality Products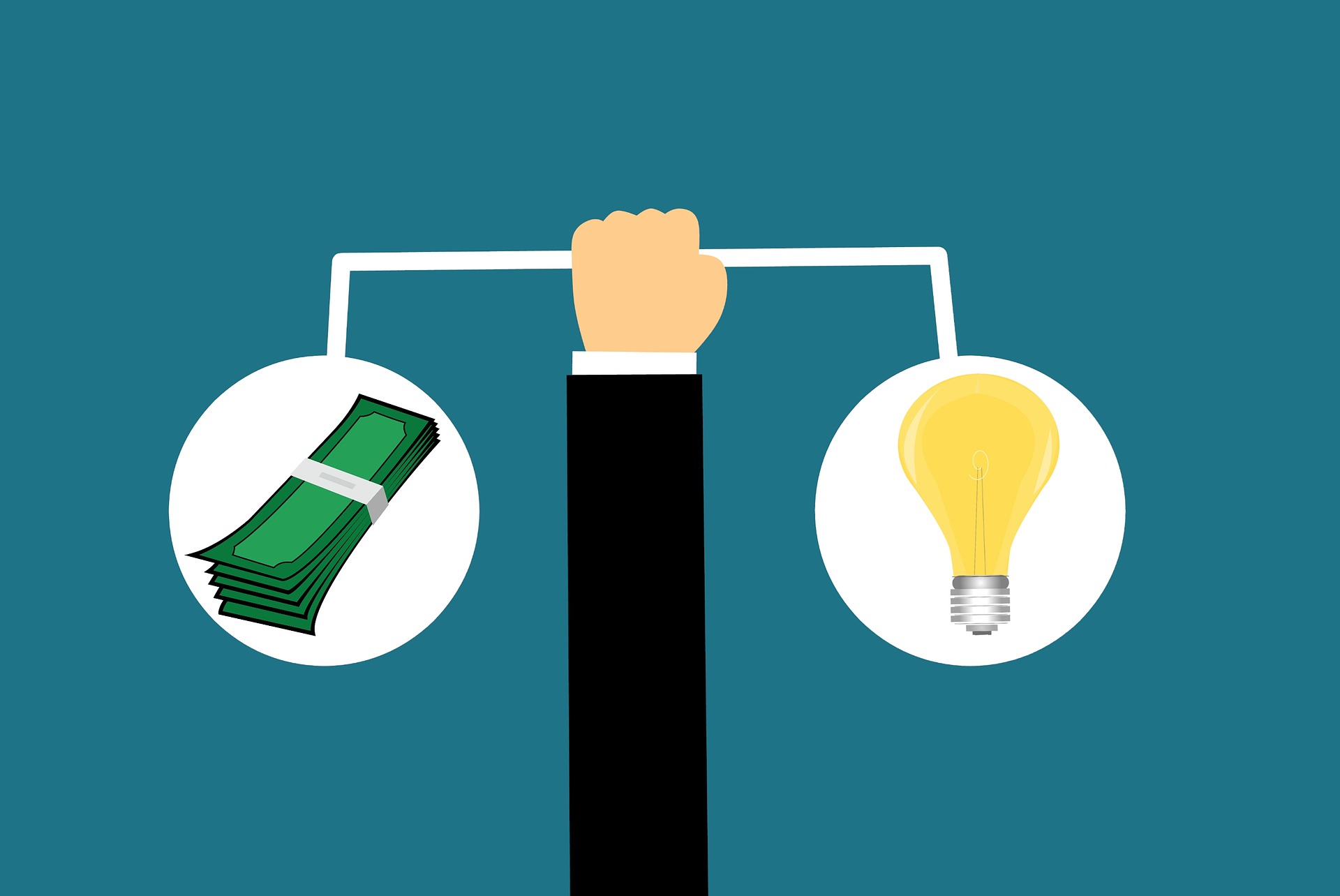 From the examples above, it is clear that quality over price is always the sustainable choice, and doing your research is key in determining the quality of the product beyond price. Find the characteristics you desire, and then look at how different brands offer those things at different prices. Most buyers want quality items, as they have more ability to elevate a brand.
A low quality item serves to hurt your business's reputation, and to avoid this you need to send out a clear message that your business regards far more than products and price. Explain this to potential clients and show them an actual difference in products, in return they will be happy that they are associating their brand with quality products, rather than going for the stingiest option. It also validates that you put quality over price, whilst also indicating that lower-priced options are always available when needed, to build up a reputation for quality and trust. Thats why here at AIM we always work with our suppliers to get the best prices on good quality products!
Want more tips or support? At AIM we provide a comprehensive portfolio of sales tools and marketing resources to support you to promote your business to it's full potential. Find out more by clicking below.
Related Articles
Promotional products offer something tangible to appreciate online and in person, so with the best of both worlds comes more opportunities to sell your products and your business effectively.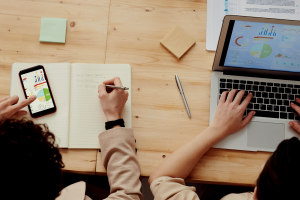 To compete in the promotional sales market, you must differentiate yourself from the competition...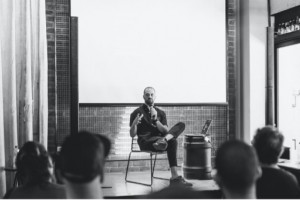 Tapping into specific events and themes is a great way to show that your business is as relevant as it is on-the-ball, whilst people begin to pick up where they left off in 2019...