Reasons Why It's Important To Get Your Promo Orders In Early This Festive Season!
In the current climate, supply chain issues continue to sweep the nation and planning for the festive season ahead of your typical schedule is more vital in 2021 than perhaps ever before...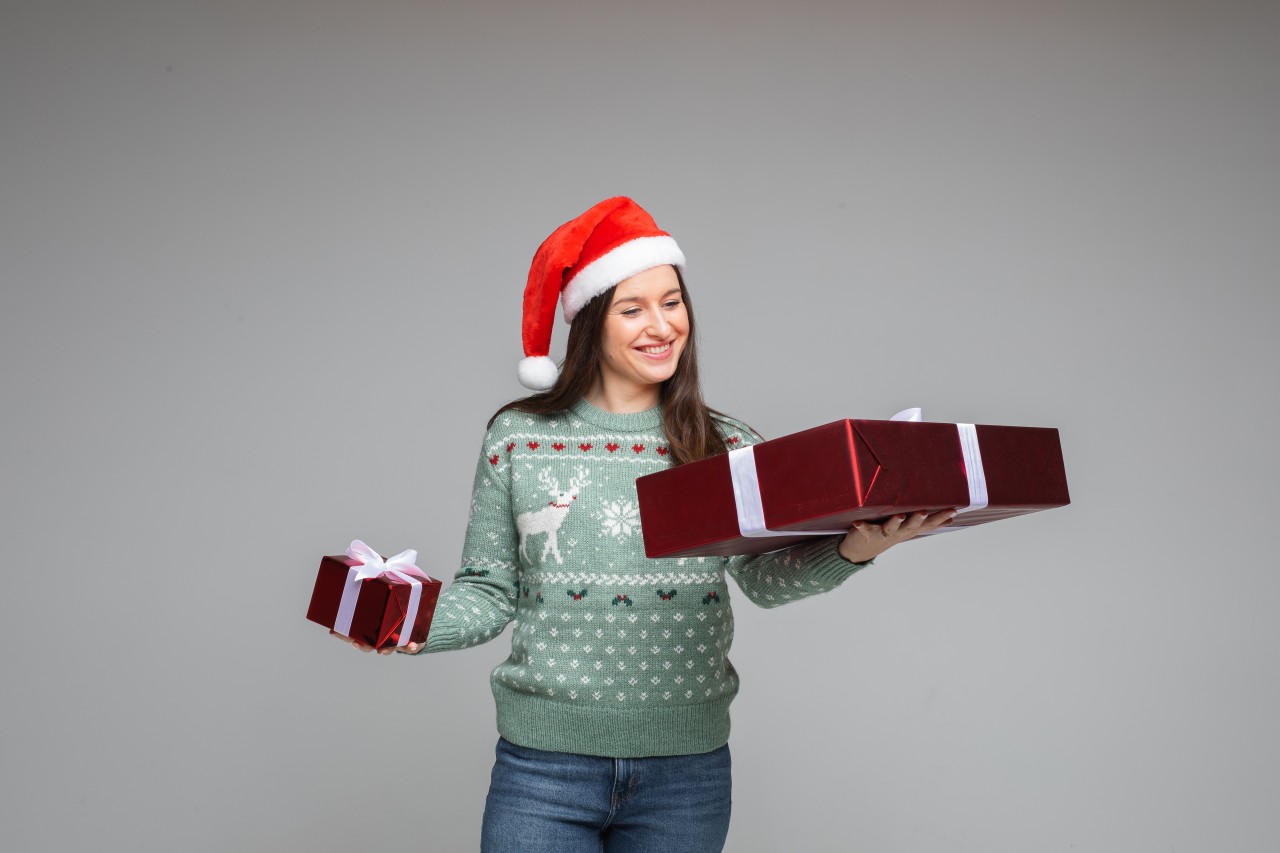 In the current climate, supply chain issues continue to sweep the nation and planning for the festive season ahead of your typical schedule is more vital in 2021 than perhaps ever before.
The COVID-19 pandemic has posed significant challenges for supply chains globally, contributing towards the unparalleled shock to the global economy, along with many other industries. Supply chain issues are a reminder of just how interconnected our world is, as many organisations continue to endure staff shortages due to COVID-19 and when this occurs on one mainland it can result in an order being late on another.
Likewise, consumers will continue to want low prices, particularly during recessions, remaining loyal and heavily dependent on their specific suppliers within their network for crucial materials. Excessive demand for one type of raw material translates to low supply of the products your clients need. Keep on reading to learn about how things stand with promo supply chain issues and how to ease their impact on your clients' orders and get those festive promo orders in early!
The Problems
Ongoing supply chain issues tormenting the promo industry have resulted in three main obstacles to tackle: shipping delays, inventory shortages, and price increases. These challenges can have detrimental consequences for suppliers, distributors, and clients with problems likely to improve at different speeds and in different ways between sectors. With prices regularly shifting, orders taking far longer than usual to arrive, and a lack of products in stock, industry stakeholders have been facing intense ongoing uncertainty.
The Causes
The root of these issues stem from the chaotic changes of consumption and distribution throughout many facets of the economy, most notably production, which slowed considerably during 2020 with shutdowns and overall reductions in workforce. Plus, demand for products fell short with widespread cancellation of events, decline of in-person interactions, and many other dilemmas as a result of the pandemic. This year, as demand for products rose once again, the supply chain has faced pressure to increase domestic production, being unequipped to keep up with the influx of orders due to ongoing difficulties arising from COVID-19 and its economic repercussions.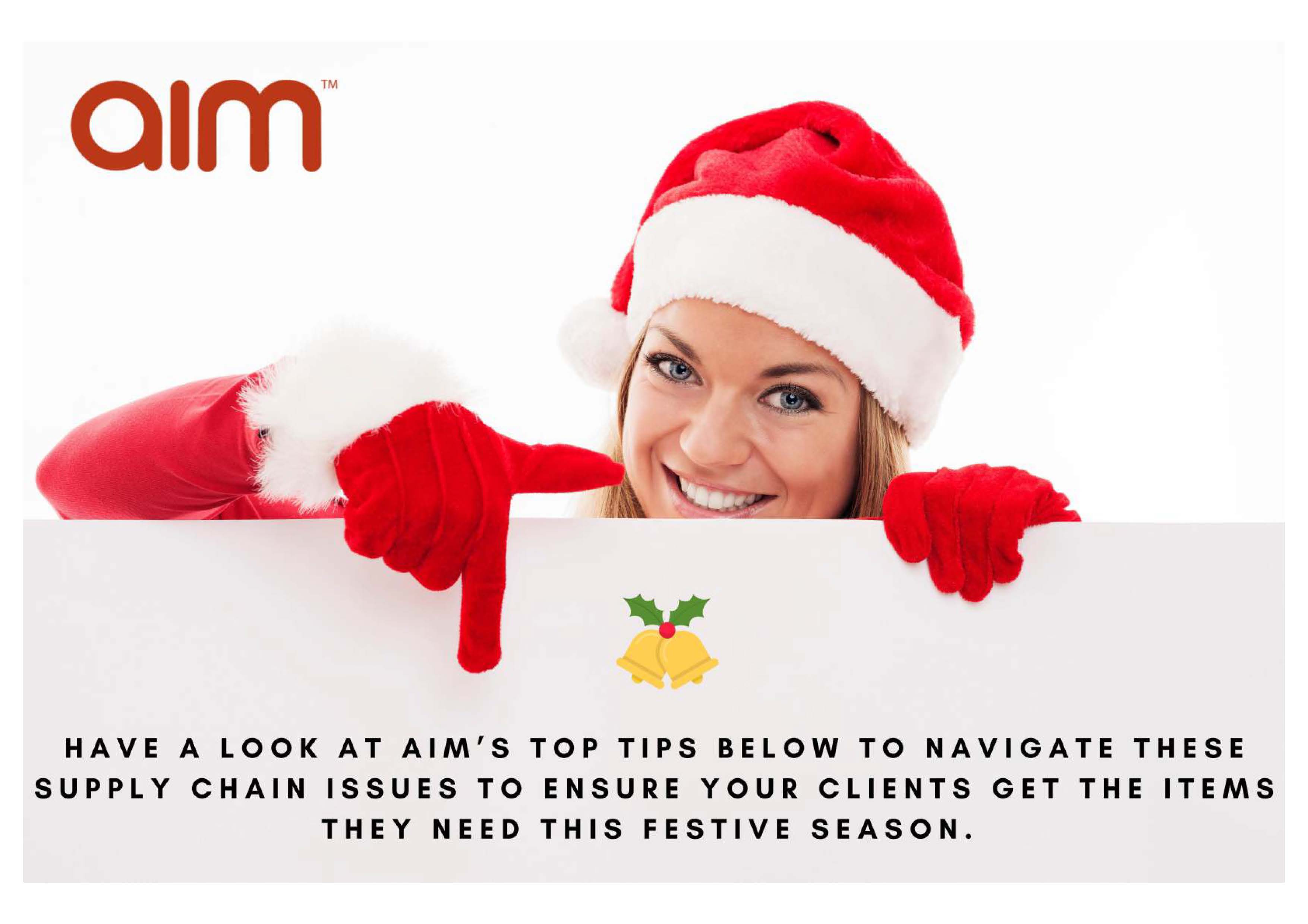 Tip 1: Communicate with Clients
Communicating with your clients about these issues is crucial to prevent rushed orders and possible disappointments should their orders not arrive as scheduled. Urge your clients to order in advance and be sure to keep them updated on supply chain issues so they understand the urgency of the situation and the importance of getting orders in early throughout the winter period.
It is also practical to work closely with clients to anticipate their needs. For instance, preparing yourself now for Q1 of 2022 will help distinguish when to reach out about upcoming projects so you're both set and have the best chance of getting your clients their orders on time.
Tip 2: Communicate with Suppliers
Suppliers, particularly AIM suppliers, are always here to help! Don't be reluctant to ask questions about product availability, shipping times, and more. Suppliers are doing their best to steer these issues, as well as distributors. They'll be happy to share their knowledge with you, finding ways to support you where they are able to do so.
Also, be sure to communicate on order forms what date your clients' items are needed by. Providing as much information as possible will help them help you!
Tip 3: Act Now
No time to waste! With autumn already here, it's essential to get your Christmas orders in as soon as possible. Begin discussions with your clients and encourage them to place their Christmas and end-of-year orders today. This goes for orders for early 2022 as well, the sooner the better!
And despite the urgency, try to remain calm and stay focused. With a proactive approach, you can help ensure a happy and successful festive period for you and your clients!
Want more tips or support? At AIM we provide a comprehensive portfolio of sales tools and marketing resources to support you to promote your business to it's full potential. Find out more by clicking below.
Related Articles