AIM Smarter Limited Invite Suppliers To Integrate
AIM Smarter Limited launches a standardised way to electronically share data between suppliers and distributors.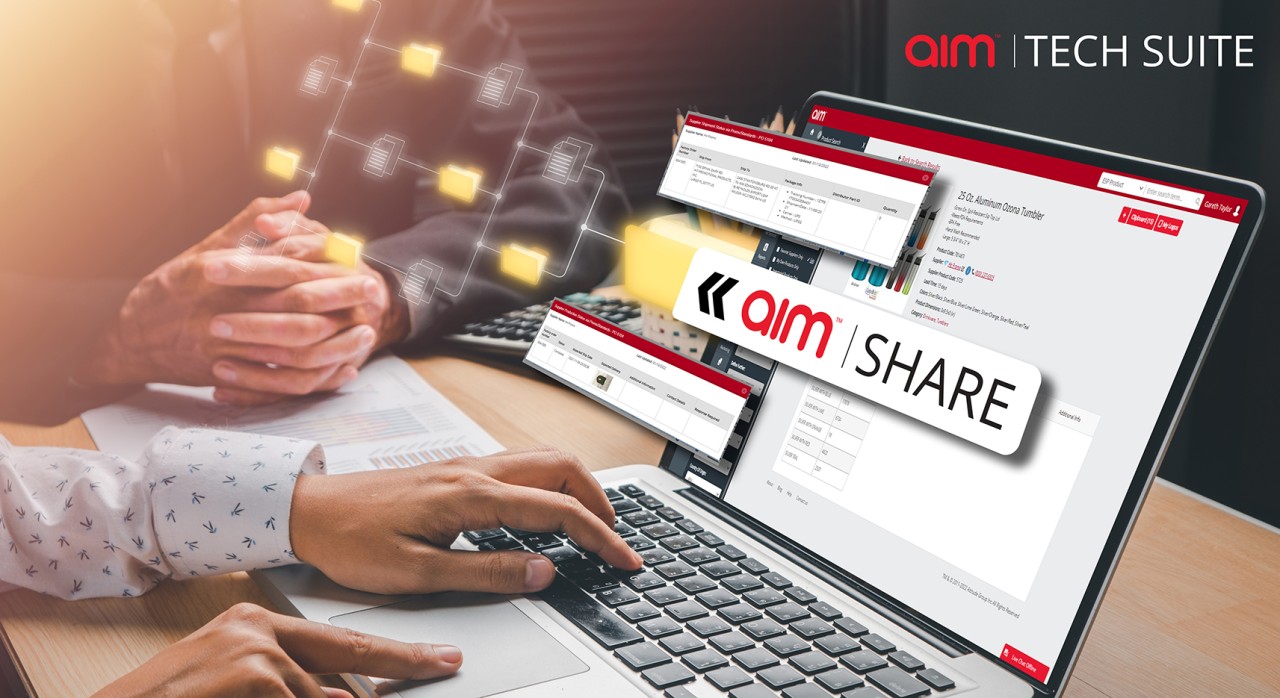 Industry leading software provider AIM Smarter Limited launches a standardised way to electronically share data between suppliers and distributors.
AIM Smarter Limited empowers promotional product distributors to source thousands of promotional items from trusted industry suppliers, produce quotes and orders and provide websites and catalogues to showcase products to buyers.
The launch of AIM's standardised electronic data sharing allows suppliers to automatically exchange data between their systems and AIMs Tech Suite which encompasses members order management and website platforms. The exchange of data focusses on the availability of inventory information allowing suppliers to publish real-time stock levels by colour and size, and efficiencies in order processing with the introduction of electronic purchase order submissions directly into a supplier's ERP system with returned order and shipping status updates.
The UK launch of this follows a tried and tested launch with over 30 suppliers in the US promotional product market including PCNA, Hit Promo, Alpha Broder, 3M, Gold Star and more.
"Our IT team has been working closely with the AIM Development Team recently to drive integrations via the AIM Tech Suite platform. Together, we have made incredible progress integrating our product data, live product inventory levels, order status updates, shipping notifications and purchase order integrations. They have made it easy for the implementation to take place. Now they send us many orders per day, so the efficiency we will create together will be a huge win for both companies."
Steve Hettrich, VP of National Accounts – Hit Promotional Products
"AIM has been an industry accolade helping pioneer a new level of sophistication for distributor and supplier relationships, this is especially true of their efforts on working with suppliers to achieve platform integrations. This allows a more streamlined approach for both partners to execute at a higher level of efficiency and accuracy. This new wave of precision offers opportunities to reinvest the time and labour savings into more innovative progressions for the organization and the industry. It is distributor organizations like AIM investing in this type of technology that will help our industry continue to propel forward."
Britney Godsey, Chief Revenue Officer - Gold Bond Inc.
"We're always striving to make our member and supplier interactions more seamless" said Rosi Spence, AIM UK General Manager, "The introduction of a standardised way to share data electronically allows suppliers to easily publish information that flows to distributors order entry systems and vice versa. This no-touch transfer of information enables AIM distributors and suppliers to improve their customer experience, reduce transactional friction and use time more efficiently."
Deborah Wilkinson, COO added, "We are welcoming a new and more open era by inviting suppliers to integrate with us. The addition of this heightened level of connectivity between suppliers and distributors sits firmly in line with AIM's mission to empower our network to grow. The time saving benefits gained by the exchange of data between an integrated supplier and our network of members is immense."
Supplier enquiries: Call 0114 2121718
Member enquiries: Call 0114 2121718
Related Articles
AIM exploits the very best of this online ecommerce giant, supporting your brand in order to stand out amongst thousands of others all competing for buyer's attention.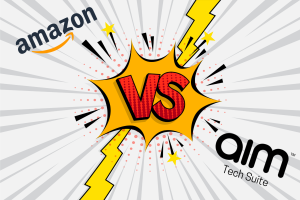 Why are we different from other promotional distributor membership organisations? Here's why you should choose an AIM membership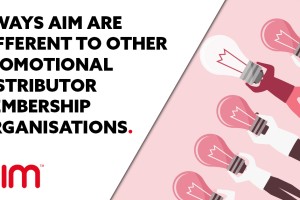 Industry leading software company AIM Smarter Limited has revitalised its prestigious CRM system Promoserve