AIM Smarter Limited Celebrate Year of Growth
AIM Smarter report advancements across the entire business including technology, supply chain connectivity and the launch of further industry exclusive tools.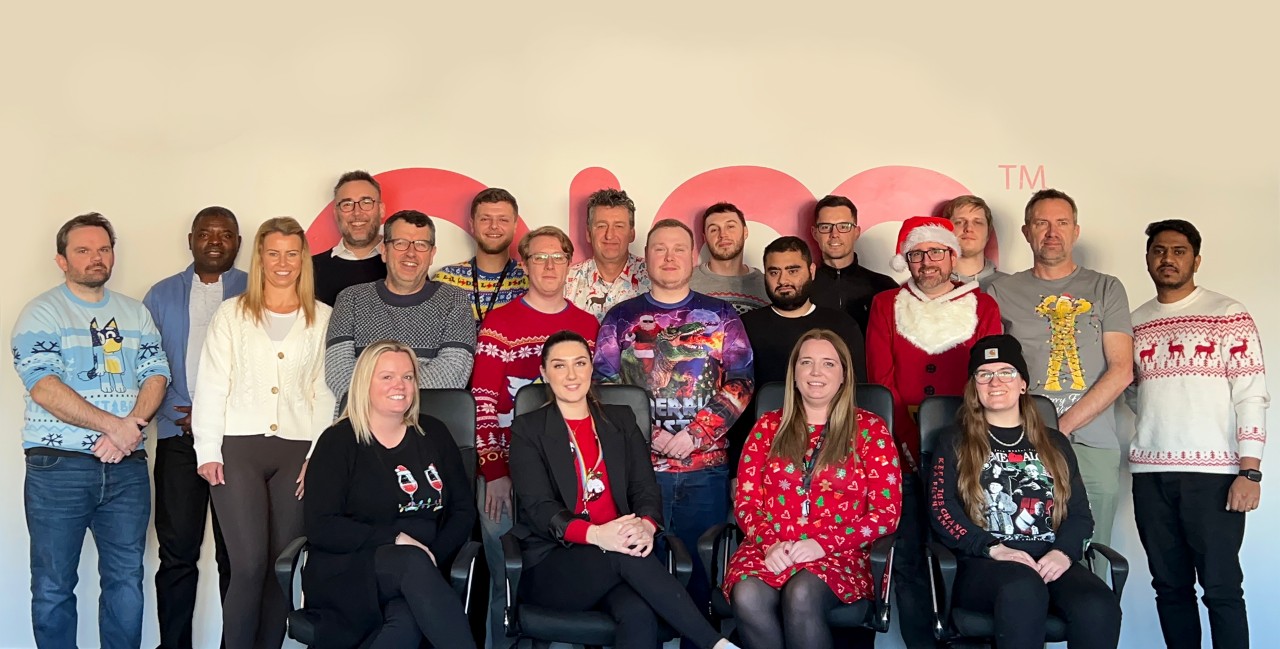 AIM Smarter Limited team members have come together to celebrate a year of growth in all areas, reporting advancements across the entire business including technology, supply chain connectivity and the launch of further industry exclusive tools.
The leading promotional product software provider, part of Altitude Group PLC, has attributed this continued growth to its strategic focus on and continuous development of its experienced teams, industry leading technology platforms and membership adoption.
AIM Smarter COO, Deborah Wilkinson said, "In 2020, we instituted an agile approach, not only across our technology development but across the business as a whole. This approach, embracing collaboration and continuous improvement, has allowed the business to future-proof its tech stack, be deliberately innovative, and scale the business while building a culture of trust and engagement across preferred partners, members, and affiliate communities."
2022 has seen AIM Smarter Limited focus its services to provide members agile, best-in-class solutions that serve distributors and suppliers advancing needs. Accurate information and supply chain connectivity has been of paramount focus for the business, with AIM strengthening supplier relationships, updating more supplier products than any previous year and inviting suppliers to provide electronic data feeds to future-proof the accuracy of information and provide the capability of electronic passage of data. AIM currently features 140+ supplier's data with 50,000+ unique products of which 100,000+ individual variations can be ordered.
"AIM's technology platforms continue to be the centre of Altitude Group's activities. The group's sustained investment plans will ensure efficiency, data insights and best-in-industry integrations/ systems, with a core focus on driving efficiencies for both users and internal processes in line with increasing usage and volumes of orders being processed through the AIM Technology Platforms.
Multiple Supplier Partner integrations are now live in the US providing real-time passage of data between Members using the technology and industry Suppliers systems; syncing product inventory, orders, and statuses to provide enhanced visibility and reduced manual efforts across the supply chain and AIM are in accelerating plans to mirror this with UK suppliers for 2023." Continued Deborah.
AIM Smarter UK General Manager, Rosi Spence added, "Technological advancements are always at the heart of our focus and 2022 has been no exception, despite ongoing turbulence for the UK economy, the team have achieved so much this year, including advancements made on all platforms including the AIM Tech Suite, Websites and PromoServe. The Group's technology and centralised Sheffield development team are built for scalable growth and our agile approach in technology development has provided many technological advancements during 2022.
The AIM Tech platform is attracting a spectrum of quality distributors looking for a streamlined online business management suite and we've seen a 10% increase in distributors adopting the AIM Tech Suite for search and order creation from prior year, along with the launch of 2,658 global unique webstores to date with a BETA launch of a new, feature rich eCommerce platform for 2023.
In 2022 we have also revitalised our prestigious CRM system, PromoServe, with brand new software development features, new marketing collateral, updated business service packages and a newly appointed General Manager to support the post-covid recovery of some of the leading UK distributors and suppliers."
Rosi concludes, "We're seeing out the year with the launch of some very exciting new technology, and yet another industry first tool, Merchbook™ - the first online interactive catalogue that's fully brandable and drives traffic to individual products on owners' websites. We have some ambitious plans for 2023 that leave no room for slowing down, including the launch of a Business Intelligence (BI) suite which empowers business owners and sales teams to gain meaningful business insights from anywhere, and suite of new distributor tools including interactive, seasonal and industry specific mini-catalogues and BrandBox™. I'm truly delighted with our achievements this year and look forward to providing our members with yet more tools for success in 2023."
0114 2121718
help@aimsmarter.co.uk
Related Articles
Industry leading software company AIM Smarter Limited has revitalised its prestigious CRM system Promoserve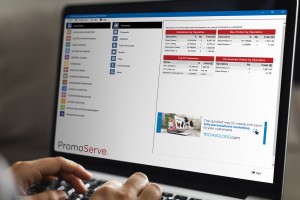 AIM Smarter Limited launches a standardised way to electronically share data between suppliers and distributors.
PromoServe, have today announced the launch of a new Business Intelligence (BI) suite empowering business owners and sales teams to gain meaningful business insights that are securely accessible from anywhere.