Top-notch Prompts To Keep Your Team's Spirits High During Q4!
With new realities confronting us as we head into the new year, it can be difficult wondering how to keep your employees engaged and responsive to your quarterly goals...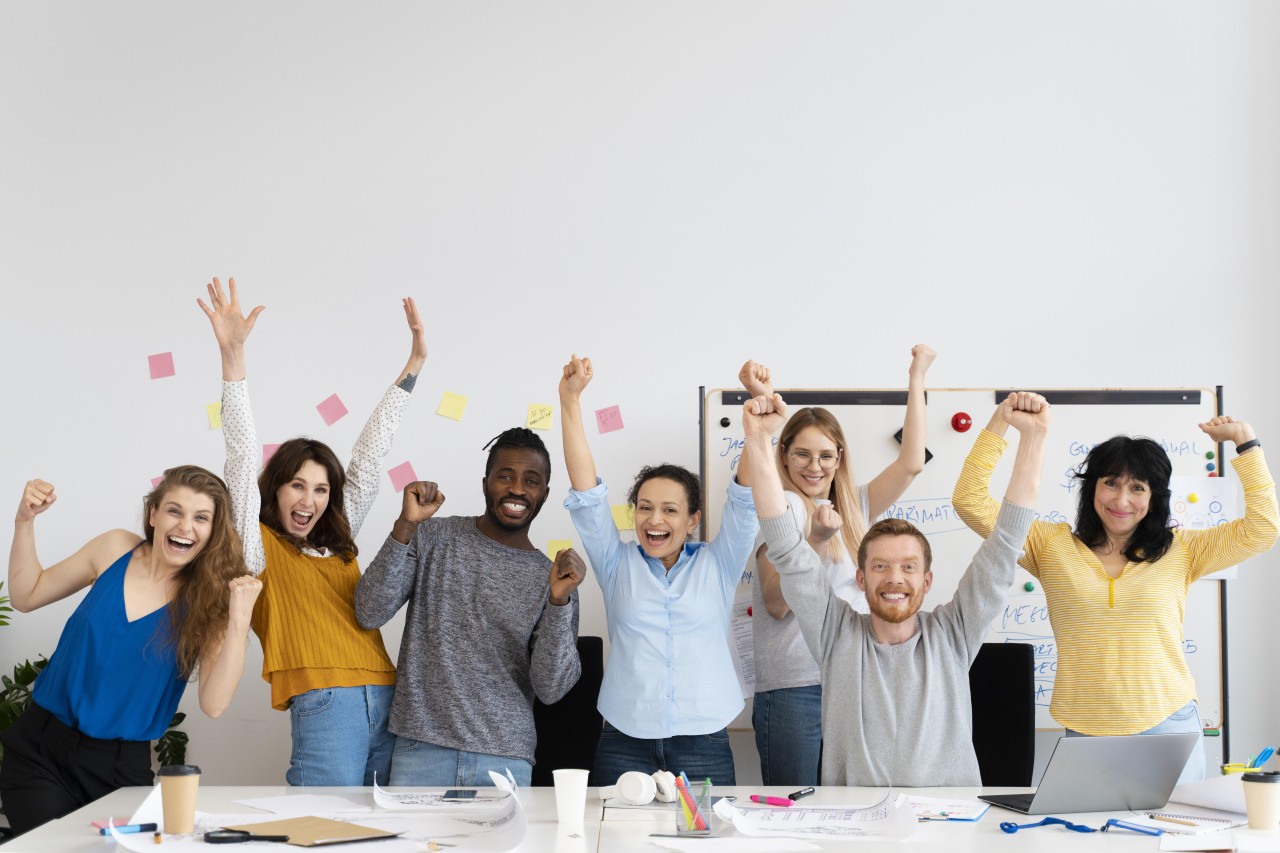 The repercussions of the Covid-19 pandemic are going to shape our world for years to come, so it would be an understatement to say that the past 18 months have been testing. Quarters have been consistently unpredictable, and that's not going to change anytime soon!
Though in the face of all the obstacles we have tackled over the past year, it's crucial to remain focused, setting and tracking out quarterly goals to sustain regularity.
With new realities confronting us as we head into the new year, it can be difficult to wonder how to keep our employees engaged and responsive to these quarterly goals. Continue reading for our top tips to keep your team's spirits on track, to end Q4 on a high!
Share Your Vision and Set Clear Goals
Don't leave your employees in the dark, be sure to always communicate with your team as you can only motivate and inspire them if they know what they are working towards. Clarify your vision and what your eventual goals are for the business, inspiring everyone to collaborate and achieve better results. Likewise, repeatedly set clear and measurable goals that fit this vision, ensuring your teams can track progress and they are able to see their success grow in substantial ways. A supporting alliance across different teams increases productivity and help employees feel motivated and valued.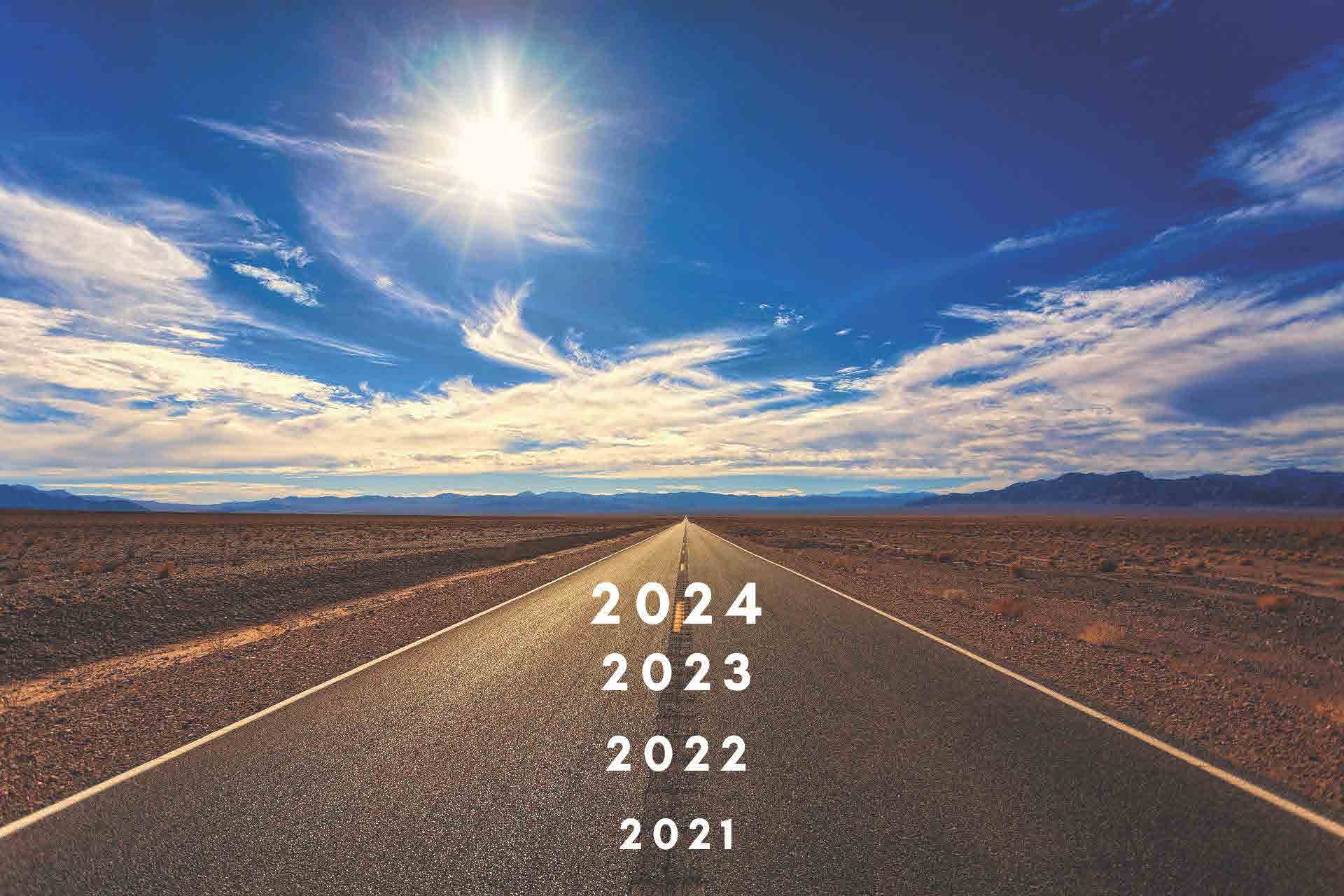 Healthy Office Environment
The atmosphere around us has a considerable impact on our productivity, contentment and creativity. Healthy and happy employees doubtlessly feel more motivated and engaged, so establish a space that is pleasant to work in and an office where your employees want to spend their time. Take the physical work environment of your employees into consideration, being mindful of privacy, noise, air quality, natural light, areas to relax and the ambience. Employees need to feel comfortable in their physical work settings to produce their best work.
Also, don't forget about your remote workers! They need just as much attention and support from your side to build a healthy work environment for themselves, remember they're not sitting within metres of your immediate team. Having adapted to a different routine to your employees in the office, be conscious of their workspace and support them where needs be to keep them productive and motivated, taking positive steps for their mental health to make sure they don't feel isolated.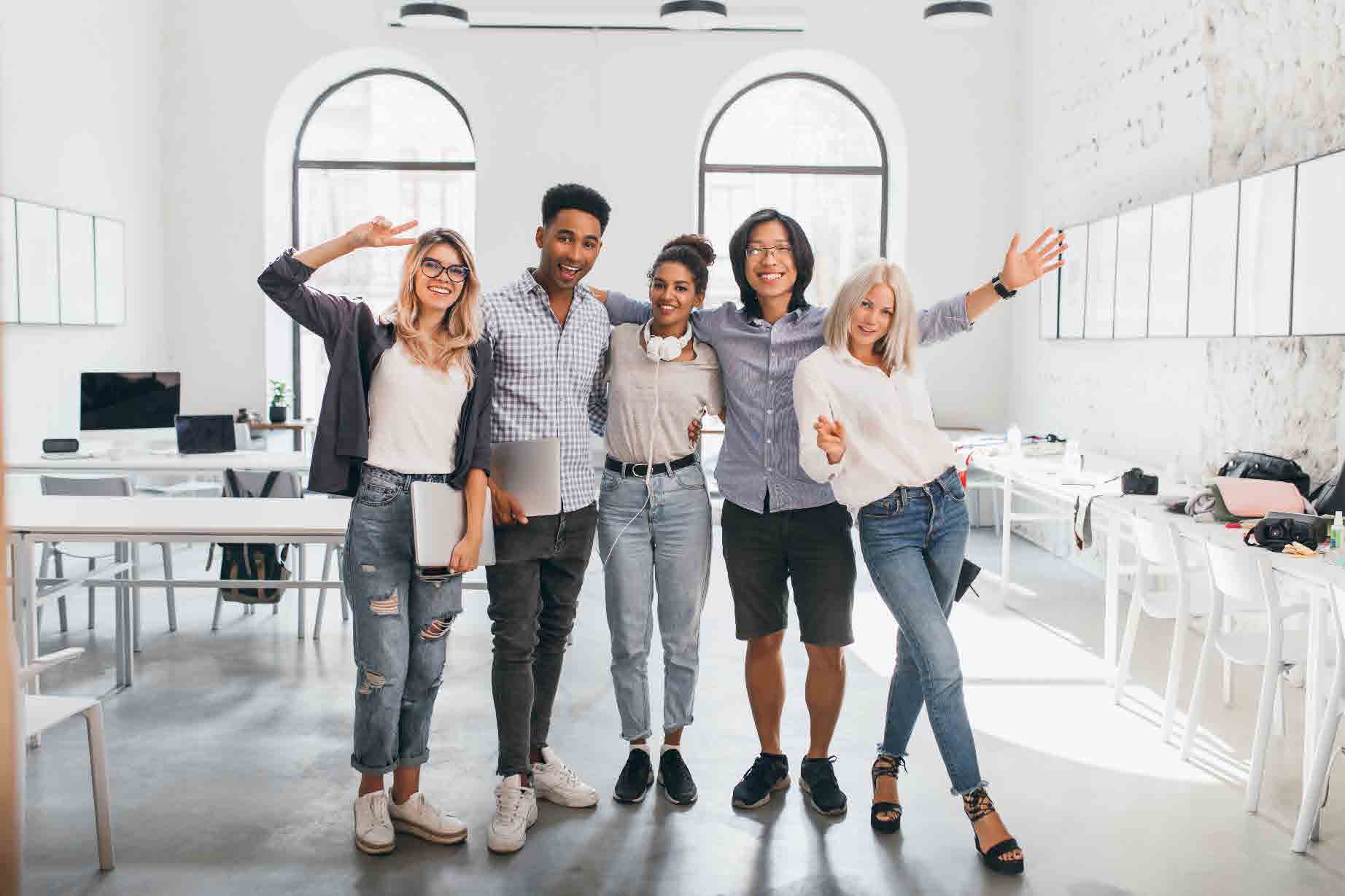 Provide Opportunities For Development
It's human nature to grow, so bear in mind the fact that team members feel more valuable when they are absorbing and enhancing their skills. To motivate and inspire your team to attain huge results you should offer your employees the opportunity for growth and development, and watch your employee engagement and retention grow in the process.
Tailor these opportunities to suit the specific individual, encouraging further training and targets that will challenge them, providing you with the chance to utilise their expertise and provide meaning to their work. Emphasise teaching your team transferable skills they could use in various positions and help them to set their own learning goals.
Encourage A Social Event
Social events are a good way to facilitate bonding with your team members, so why not plan a well-deserved get-together outside of the office to end the year on a high. An employee engagement strategy is vital for your businesses success, as they will feel their hard work over the past year has been appreciated. For instance, a work meal is a great opportunity for team members to get to know each other on a more personal level, aiding towards the fostering of better relationships and celebrating your achievements over the past year. Think relaxed and informal for the whole team to enjoy, keeping your employees buzzing and talking long after the year has ended.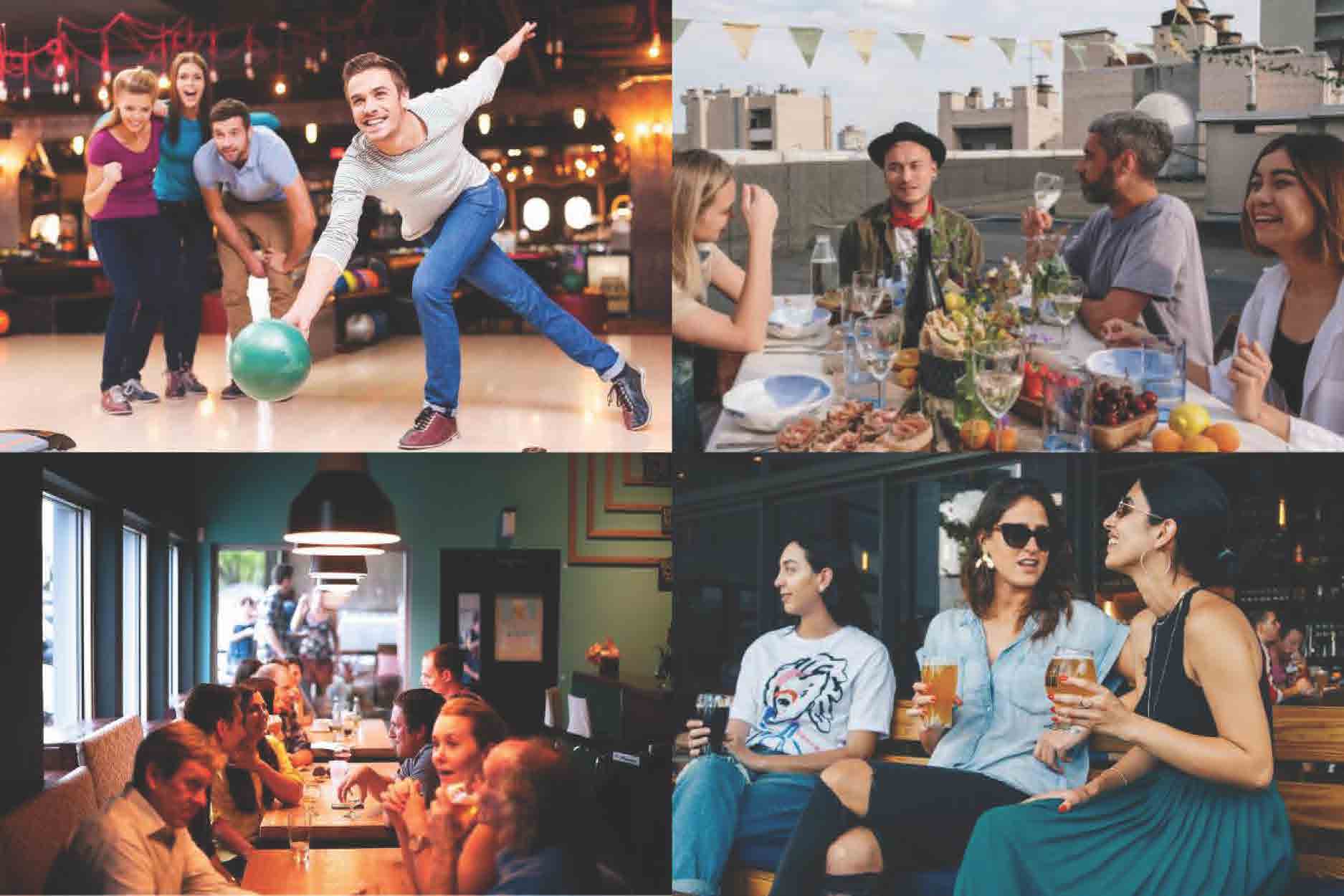 Rejoice In Your Personal Successes
2021 has had its fair share of ups and downs, but keep reminding yourself that you have accomplished a lot in a very stressful period of time for all of us. Breathe and take a minute to look back at your year, analysing the triumphs within your team. Your employees will be grateful for the personal shoutouts and the fact that their earlier achievements are not forgotten once a new quarter emerges.
Additionally, constructive feedback is vital to an employee's ongoing development. So encourage team members to share feedback and praise from the past year with others. This will help to promote open communication in your team and strengthen bonds and understanding between each other, to positively move forward into the new year.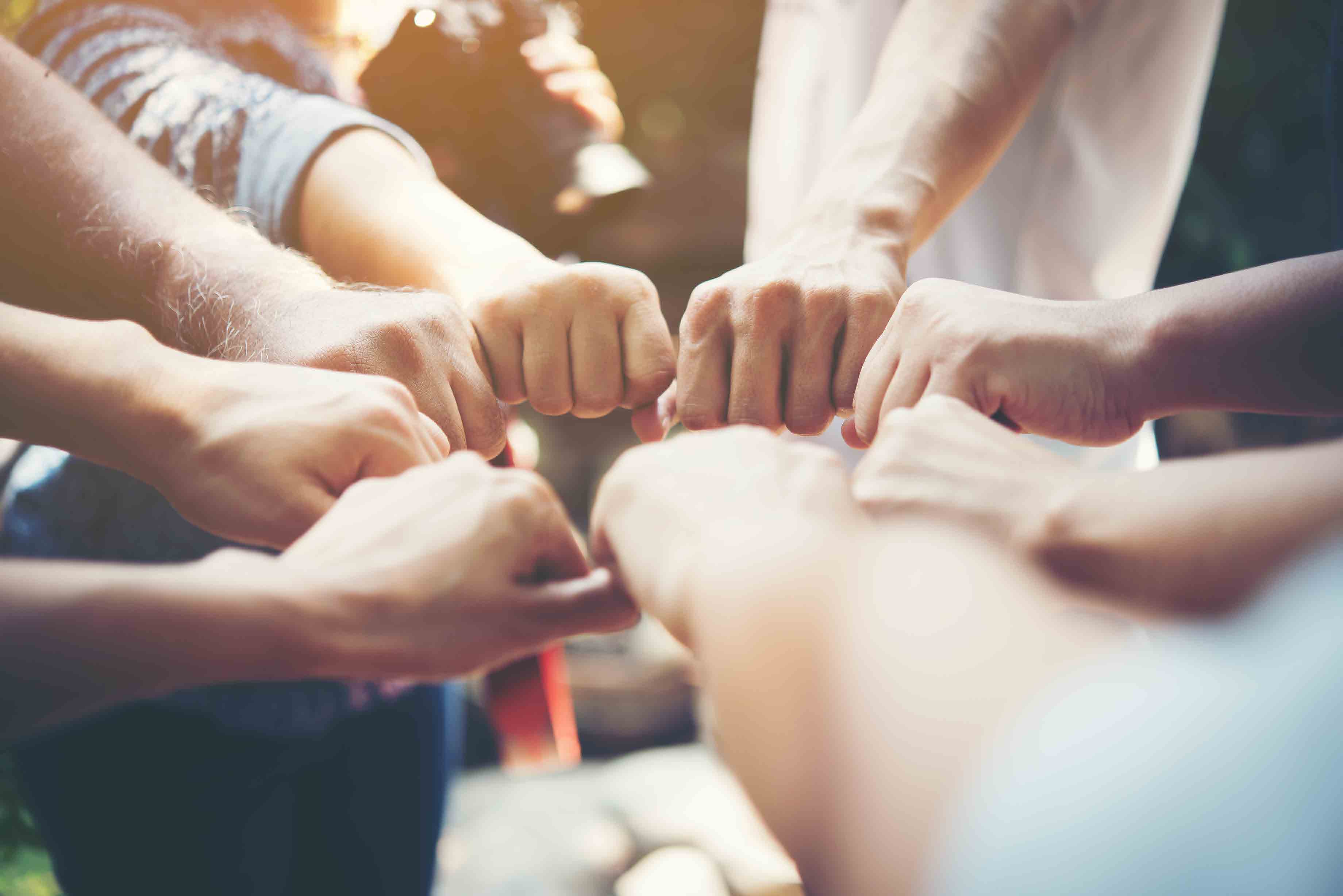 Want more tips or support? At AIM we provide a comprehensive portfolio of sales tools and marketing resources to support you to promote your business to it's full potential. Find out more by clicking below.
Related Articles
Six signs you may not be an active listener and proven steps you can take to improve your communication skills...
As we are recovering from the devastating impact Covid-19 had on us as a collective, we should incorporate healthier habits into our lives which promote happiness and healing...