PPE Demand and Promotional Products
Products such as hand sanitiser, masks and disposable gloves have seen a significant increase in demand due to Covid-19, but what does this mean for the Promotional Products Industry?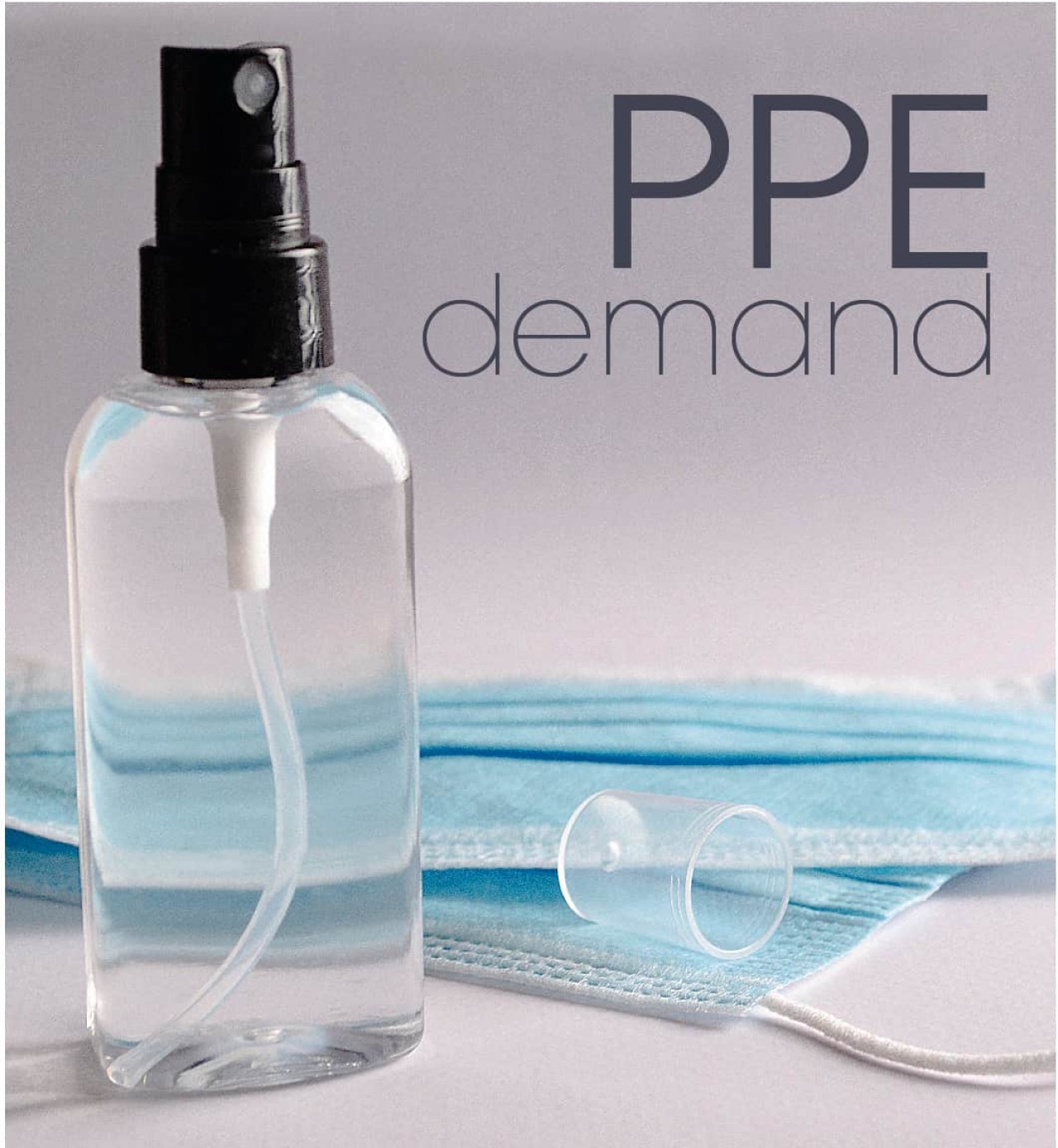 I'm not sure what any of us did to personally offend 2020 so much, but it's certainly been a bit of a stinker so far hasn't it? We've all struggled with the changes to our daily lives and, even as the restrictions of Lockdown are relaxed, we're still a long way from getting back 'normal'. Of course, this has also had a big impact on the promotional products industry, for one we've seen a dramatic increase in the call for hand sanitiser, disposable gloves and other PPE items.
Below is a graph showing the total searches for PPE products from 2015 to now. It includes products such as hand sanitiser, masks and disposable gloves and as you can see there is a drastic increase in the 1st and 2nd quarter of 2020, much more than any previous spikes in searches.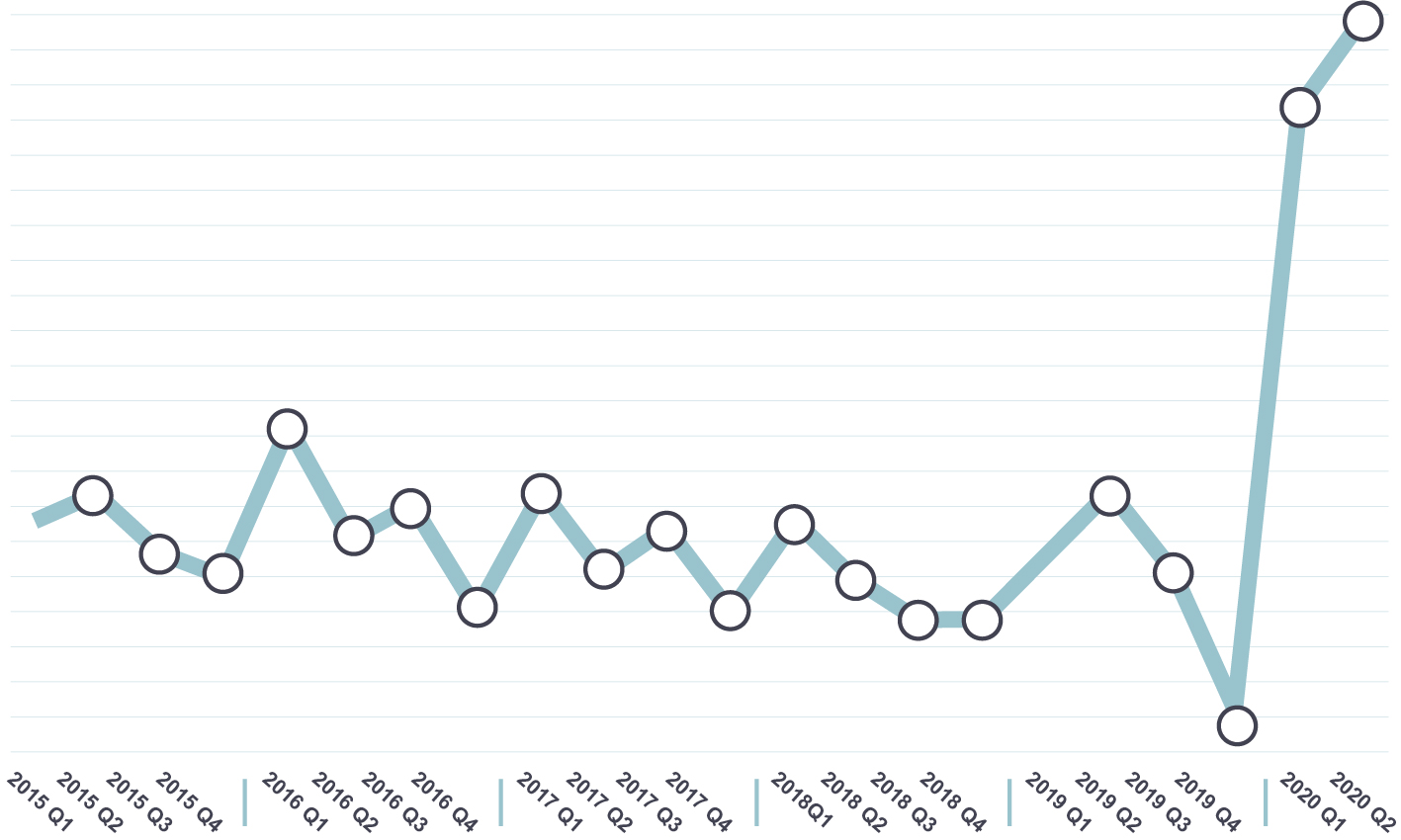 Looking at the searches in more detail, we can see that 'hand sanitiser' is by far the most sought term, with simply 'sanitiser' in second and a somewhat distant third and fourth going to 'anti bacterial' and 'face mask'. The below word cloud shows the top 20 searches since 2015, and it is notable that the majority of the top searches are variations on 'hand sanitiser', with different bottle sizes and attributes included, such as it being a spray or a gel.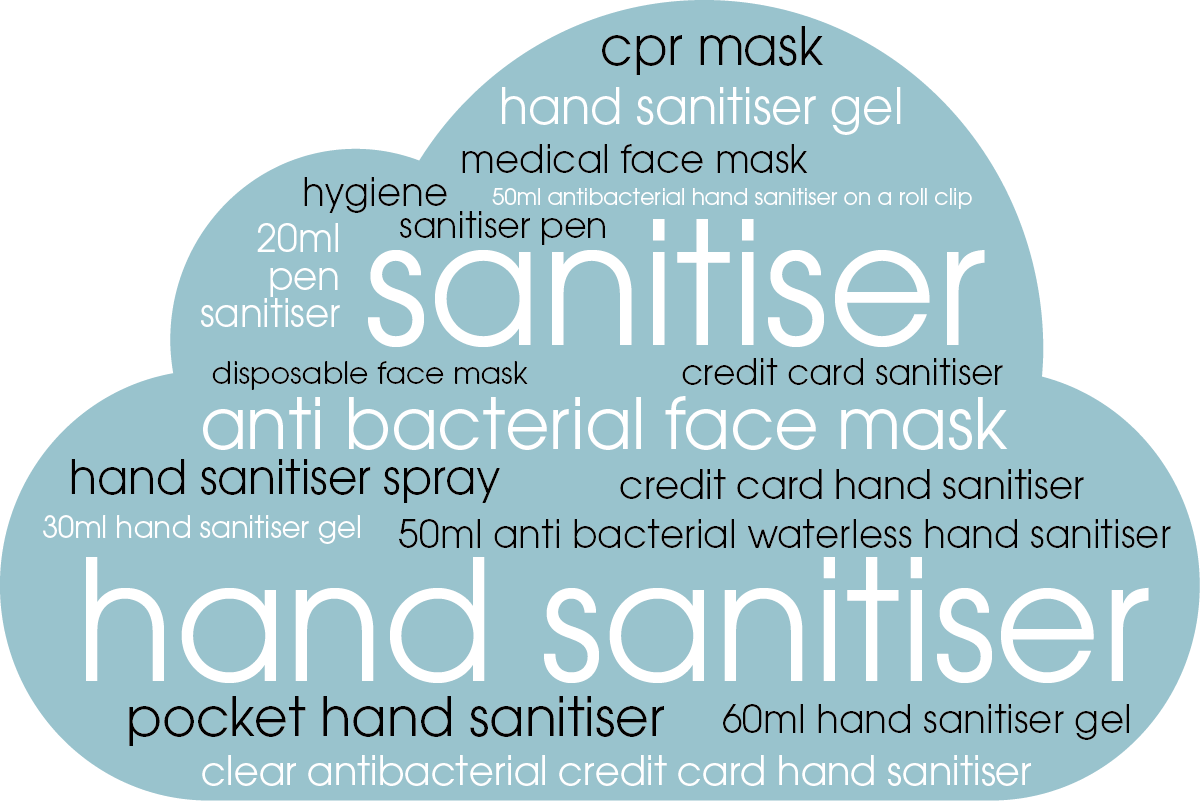 To see just how much PPE have increased in demand over the past two quarters, below are the top 20 product clicks, searches and sales since January 2020. As you can see hand sanitiser and disposable gloves are by far the biggest sellers of this year. They've even made it into the top 20 clicks and searches, 'Hand Sanitiser' and 'Large Sanitiser' coming in at 8th and 9th position in the clicks and 'hand sanitiser' rising all the way to be the 4th most popular search term of 2020 so far. We can also see that several varieties of facial masks have also made it into the top 20 sales, such as the 'Protective Face Mask' which are the 5th biggest sellers.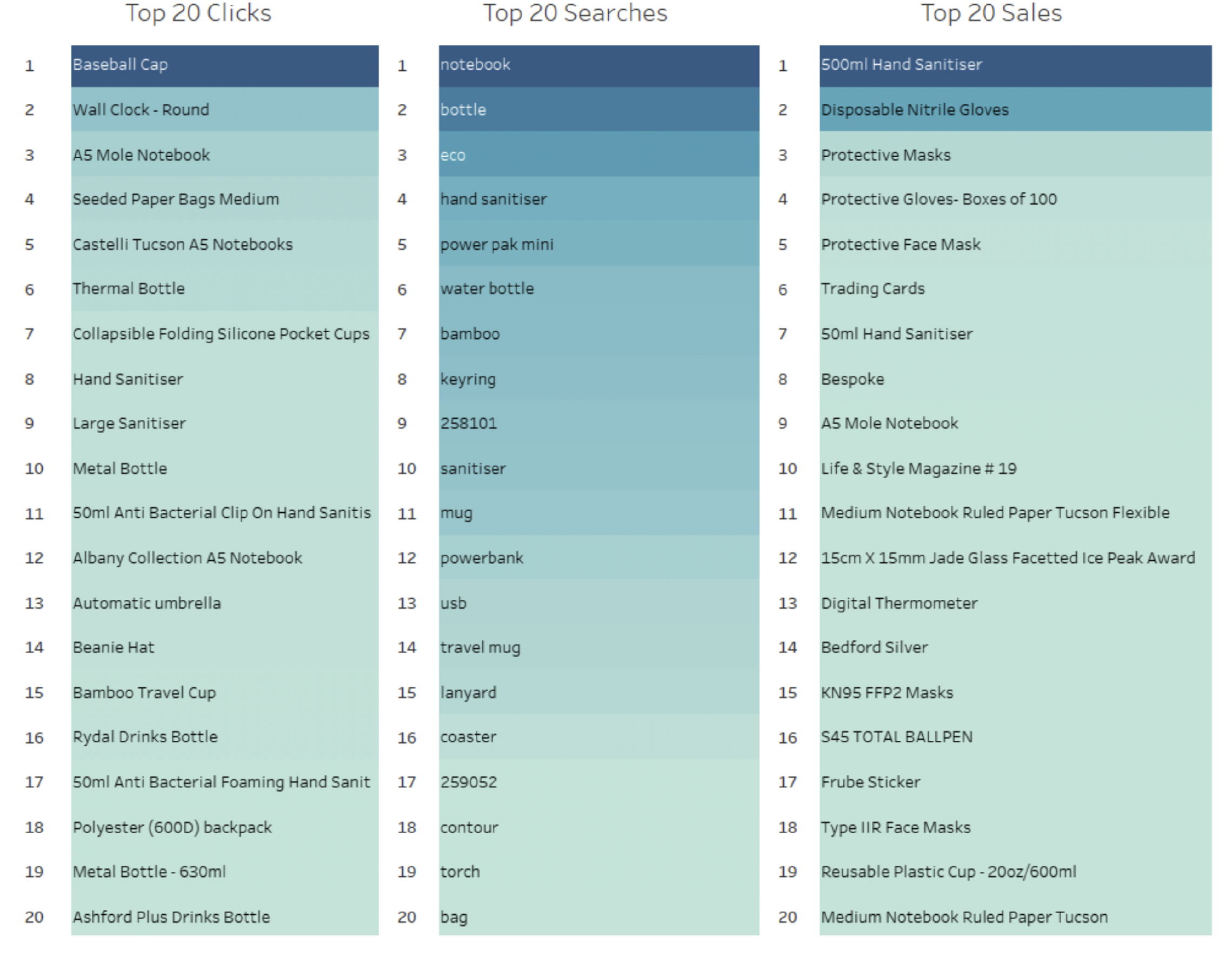 Compare these results to the top clicks, searches and sales from 2019, below, and we can see that there are no PPE items whatsoever.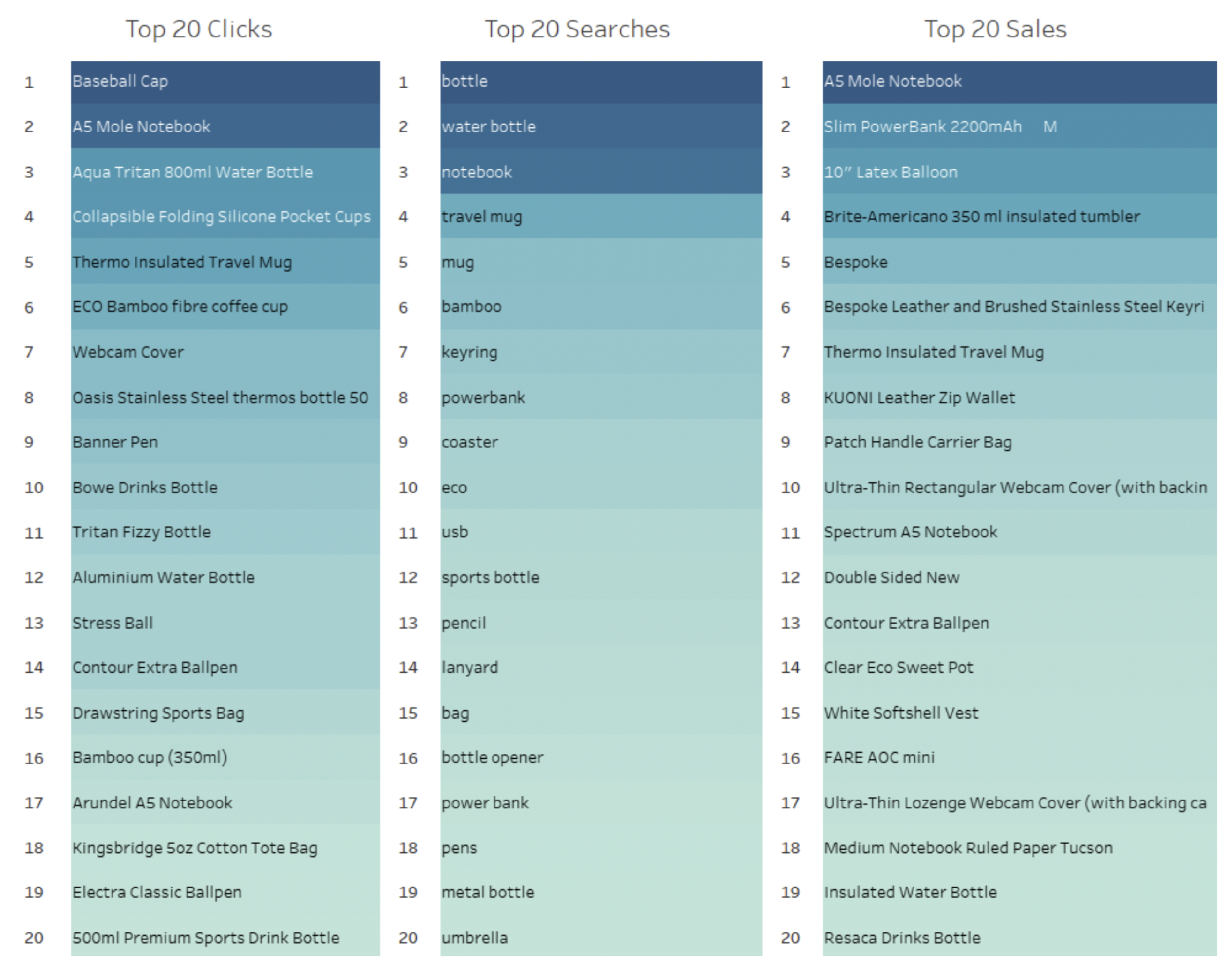 If you're interested in PPE products from trusted sources, check out AIM Smarter's group buy. Our group buy provides access to reserved products at otherwise unmatched prices. The AIM Smarter team has worked to secure the product inventory and offer it to AIM distributors for a limited time.
To take advantage of AIM Smarter's Group Buys click below:
Related Articles
Practical, Immediate Advice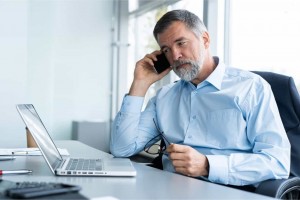 The Financial Times this week reported on consumer confidence stating that because of many factors, consumers are more cautious about spending money in the returning market.