Forecasting The New Now
Consumer Trends with VP of Strategic Partnerships - Seth Barnett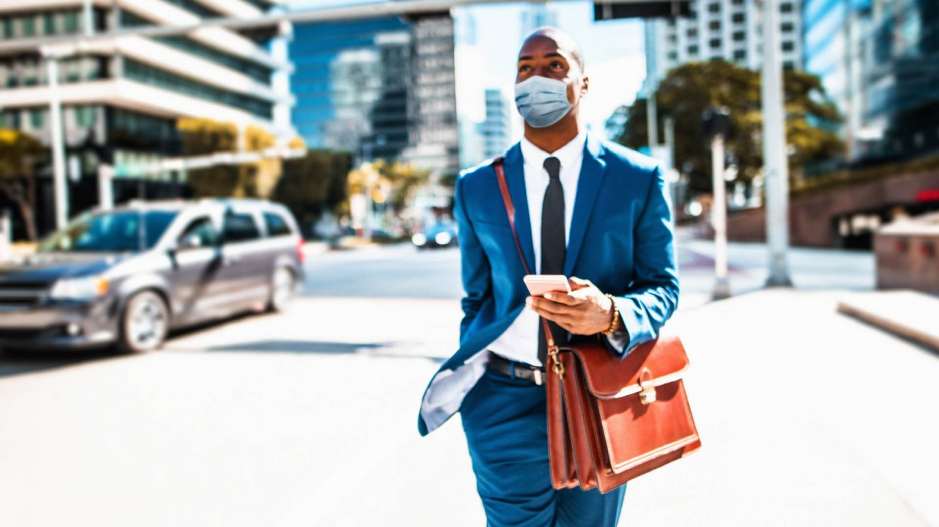 The Bigger Picture: Evolution
We have already begun to see shifts in the wants and needs of the B2B market within the promotional product industry. But how will these trends continue and what will the future look like for us and our clients?
Many of us have been heavily invested in learning as much as we can about the quickly emerging market of personal protective equipment (PPE) such as face masks, hand sanitisers, and other personal safety tools. But there is a bigger evolution going on as businesses and brands respond to the impact of the pandemic and now having to navigate delicate reopening procedures. Within a very short period, the consumer marketplace had to totally reinvent itself in order to compete. This process of adaptation and innovation is eventually felt by all those that have marketplace interdependencies, which is most businesses. This means that as various markets change in response (and they do frequently these days) so too must the markets that support them.
Brand Adaptation: A Timeline
Early in the pandemic, the markets that were determined to be critical had to adjust quickly to the emerging needs for safe consumption. This was not only a shift in their practices, it was a strategy of brand consideration. Making an environment safe for the public was only the first step. Developing messaging about that consideration for safety was arguably the most important factor. Other institutions, such as takeaway services, that were open in limited capacities followed suit -- their success was not just about the environment of precaution they may be adopting, but also their messages, which delivered needed brand reassurance.
Quickly into the event, many brands began to focus on thoughtful brand strategies. No one was able to continue a "business as usual" approach while so much change and marketplace discomfort were being felt. The next brand strategy was to create a compassionate message about the brand's support of its community.
Messages of philanthropy, meaningful offers for critical workers and their families, and a general sense of community was created. What is interesting in this approach is that it wasn't specific to any particular trade segment. International corporations took the same unified branding approach as small, independent businesses.
Next were the plans and messaging pertaining to reopening public spaces and again, ensuring that the brand had the best interest of the public and the general consumer in mind. A retail forecasting model recently showed that consumers want to control how they opt-in and out of human interaction situations. This creates a necessity for businesses to provide a very structured and custom in-store experience unlike anything seen before. Since consumer behaviour has always driven business success, the ability to adapt a brand according to this new level of desire creates opportunity. The reduction of friction in the consumer experience while offering familiar marketplace interaction is a tricky adaptation. A quality brand will, instead of totally recreating itself, adapt according to the needs of the marketplace while maintaining its fundamental strategies.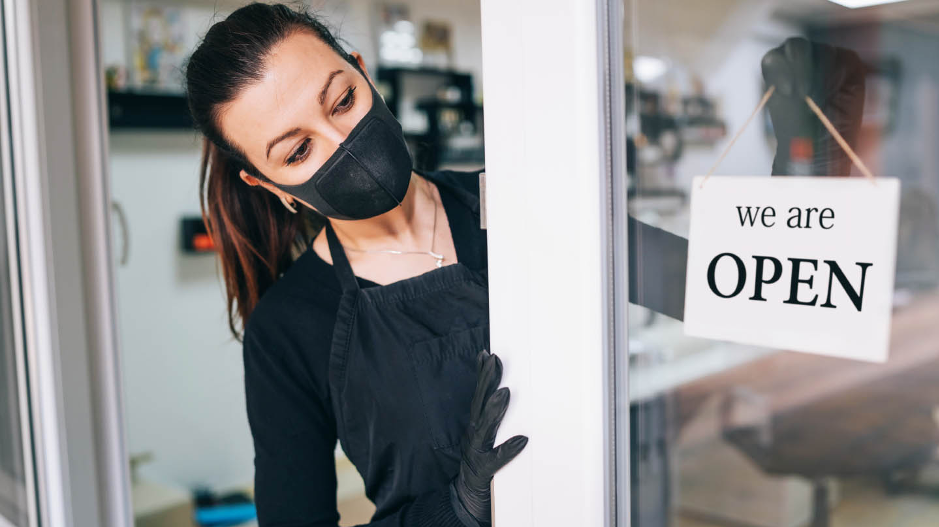 The most recent brand strategy adopted throughout much of the consumer retail market relates to mindful consumption. This takes a unique approach as one's brand should continue to encourage consumption but maintain a stance of limiting its consumer asks. Throughout this pandemic, many brands have struggled to meet the supply and demand challenge that this has perpetuated. Panic-buying and hoarding of essential products hurt the supply chain and creates a massive branding issue. The brand cannot totally discourage this practice because consumers have choices and consumer behaviour tells us that they will exercise that choice at any moment.
Distributor Highlight: What many brands had to do was adopt a practice of educating the consumer market while creating an understanding of balance. Most panic buying has to do with a presumption of limited product. Brands had to find a way of reassuring the consumer about the security of their supply chain while not hindering long-term consumption.
Looking to The Future
In 2019, a significant conversation among consumer retail groups examined two approaches to marketing strategies. They looked at whether it's more effective to solve consumer assumed problems in the market (causing a marketplace pivot in branding), or to continue a proactive branding process (as most brands had been doing for many years). 2020 has quickly made it evident that regardless of a retail desire to maintain a proactive stance, consumer behaviour is leading the reactive charge. Businesses are now shifting their models to respond to a crisis within a crisis of consumer confusion.
Prior to 2020, consumers were confident in their buying habits and brands were responding effectively to meet demands. This markedly changed with the impact of COVID, and the massive shift in buying trends resulted in levels of brand adaptation never seen before. Brands are now reprioritising their product offerings to meet the challenges established within this new market while being careful to not eliminate their core offerings.
Consumer trends will continue to adjust but this is harder than ever to predict. While PPE maintains a significant market share today, that will not always be the case. But what is next? For the answer, we must look at all possibilities and learn from the wave of change we have already felt.
We can assume that as businesses across the country continue to progressively re-open, customer interaction will continue to be very different. We know that the longer marketplace innovation continues, the more standard some of these business practices will become. We also see that consumer behaviour is fluid and cannot be totally predicted or controlled, especially in such a reactive situation. We have to listen to the consumer market, adapt, and diligently pursue smart brand adjustment. Adjustments must be made to maintain effective market status, and now we should act – adopting a brand strategy that creates hope and strength against all odds.
Related Articles
Products such as hand sanitiser, masks and disposable gloves have seen a significant increase in demand due to Covid-19, but what does this mean for the Promotional Products Industry?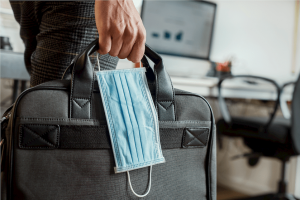 Our marketability, just like that of major brands, has to do with the connection to our clients, AIM discusses the best marketing strategies in a changed environment...