Which Web Store?
Your digital shop front is one of the most important tools for your business, but which type of web store is best? AIM's Gareth Taylor explains all...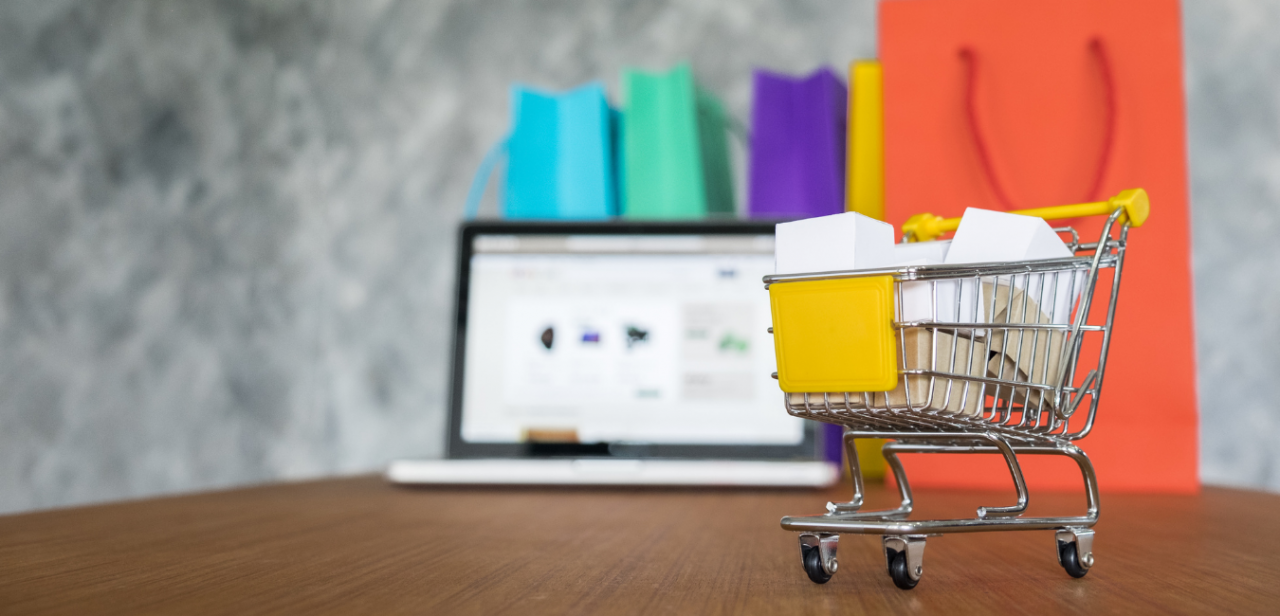 Hi! Gareth Taylor here,
We've been getting a range of questions about web stores recently, so I've taken over the AIM Smarter blog this week to run through the different types of web stores available so that you can choose the best option/options for you.
AIM web stores have many more uses than you would think beyond the traditional site. Using the same platform you can now generate a number of different web stores to suite, creating a specific solution for your customers. All of our web stores are customisable and have full ecommerce capability….. And the great news is this is all included in the AIM Membership, so you can create as many web stores as you require!
Let's take a look at the options:
AIM Web Store
This is the main shop window for many of our members. This site will have a wide range of products that customers can browse and mostly like then place an Enquiry for. This site is great for distributor's to use for lead generation and an information resource for their business.
Example AIM Web Store: http://aimsmartercupofjoetheme.aimsmarter.co.uk/
AIM Instant Store
One of the unique features of our Web Store is the logo application feature. This allows the end user to upload their logo and see what the products would like with their branding, instantly.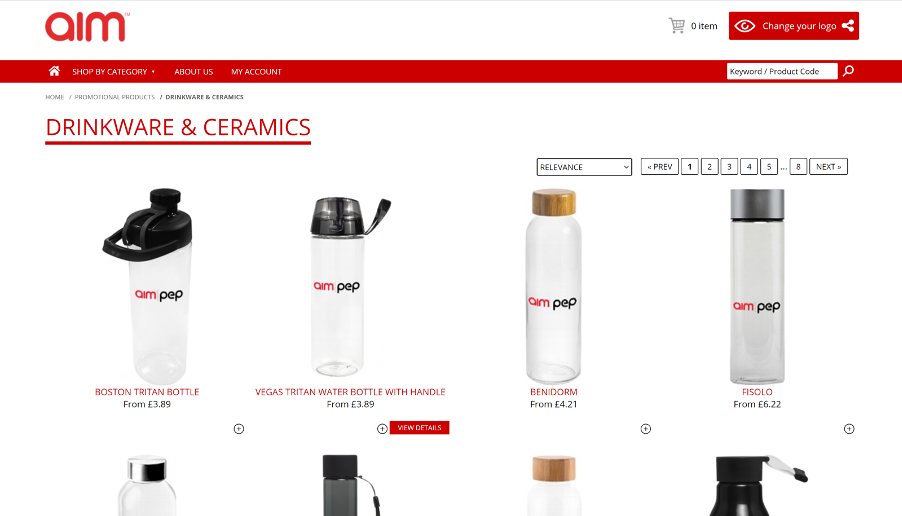 Top Tip: A great way to prospect is to apply one of your customers logos to your site and share that with them using the Share Feature. This creates a custom website address with the logo embedded so when you customer opens the site it already has their logo featured. Use the Email option to do this and give your clients a personalised preview in just a few clicks.
An Example of an AIM Instant Web store: https://aimsmartercataloguetheme2020.aimsmarter.co.uk/
Niche Sites
This is where you might create a Web Store using a much narrower range of products. In this example I have created a site called Re-fills.com and only displayed Drinkware items on the site and added a custom domain name, this is great for narrowing down products for specific customers or campaigns. You could create a wide range of mini sites for hot products to target those specific markets such as Branded PPE
Example Niche Site: https://www.re-fills.com/
Company Stores
This is where you create a Web Store specifically for one of your customers and generally is a selected range of products added to the site as "My Products". These are items you add to the site specifically for that customer. These tend to have the branding already embedded on the products. Users at the company are then given access to the site where orders are taken on account or via Credit Card. The great news is those orders then drop into your AIM Tech Suite system so you can process them. Company Stores are a great tool to retain loyal customers and get repeat orders.
Pop Up Stores
Pop Up Stores are usually created for a time sensitive event and run for a limited time period only. These sites tend to have a small product range which are added as "My Products" much in the same way as on a company store. The main difference here is once the Event is over the store is then taken down. Again orders are usually placed either on account or by credit card payment and the order then drops into the AIM Tech Suite for processing. A good example may be a charity event where t-shirts are required for the organisers, users can then go on and order the style and size they require.
As you can see, at AIM we have many different and creative ways our web stores can be used to help you meet the needs of your customers and generate sales.
If you would like to explore these options, or would like some help creating new Web Stores just get in touch below, a member of our team would be happy to help get you started.
Best Wishes,
Gareth Taylor
AIM General Manager - Software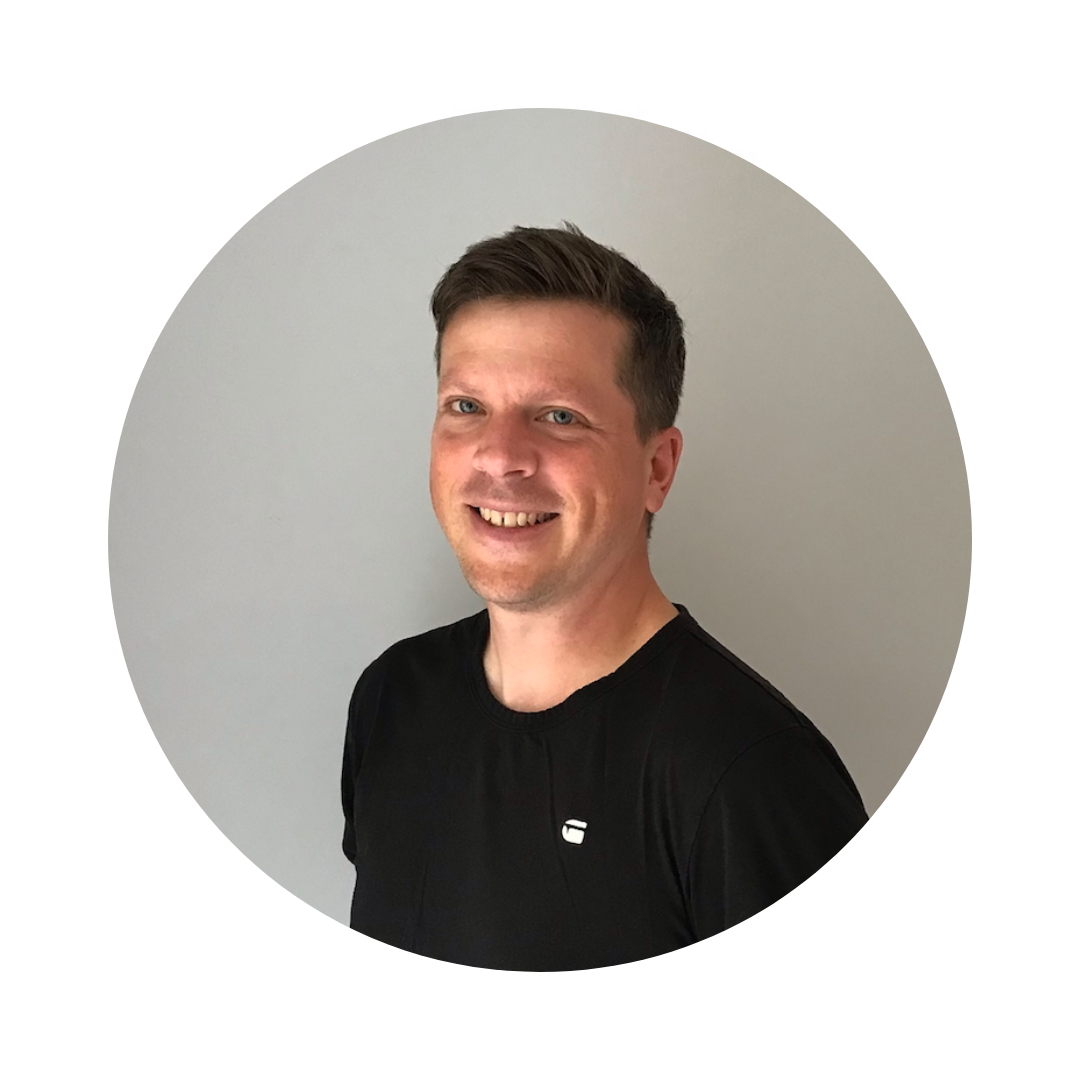 Related Articles
eCommerce has become the essential "go-to" solution for many of the challenges facing businesses today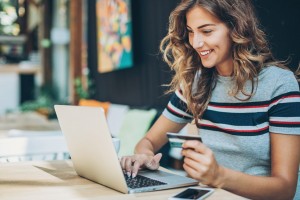 Getting the most from your order management system can be crucial to your success...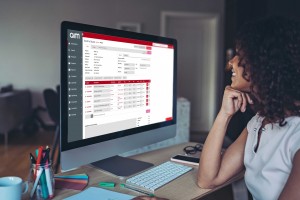 Learn about all the ways we're helping distributors navigate the fluctuating economy, pivot their sales approach, & keep their businesses strong.