No video selected.
In the AIM Tech Suite, you use a single email and password to log into both systems. If you're unable to log in with your usual credentials, the first step would be to try resetting your password. To do this, head to the usual login screen: https://aimtech.aimsmarter.co.uk/vision/
Once there, you will see a 'Forgotten your password?' link at the bottom of the screen, just underneath the password box. Click this, and the system will issue a password reset email to your registered address.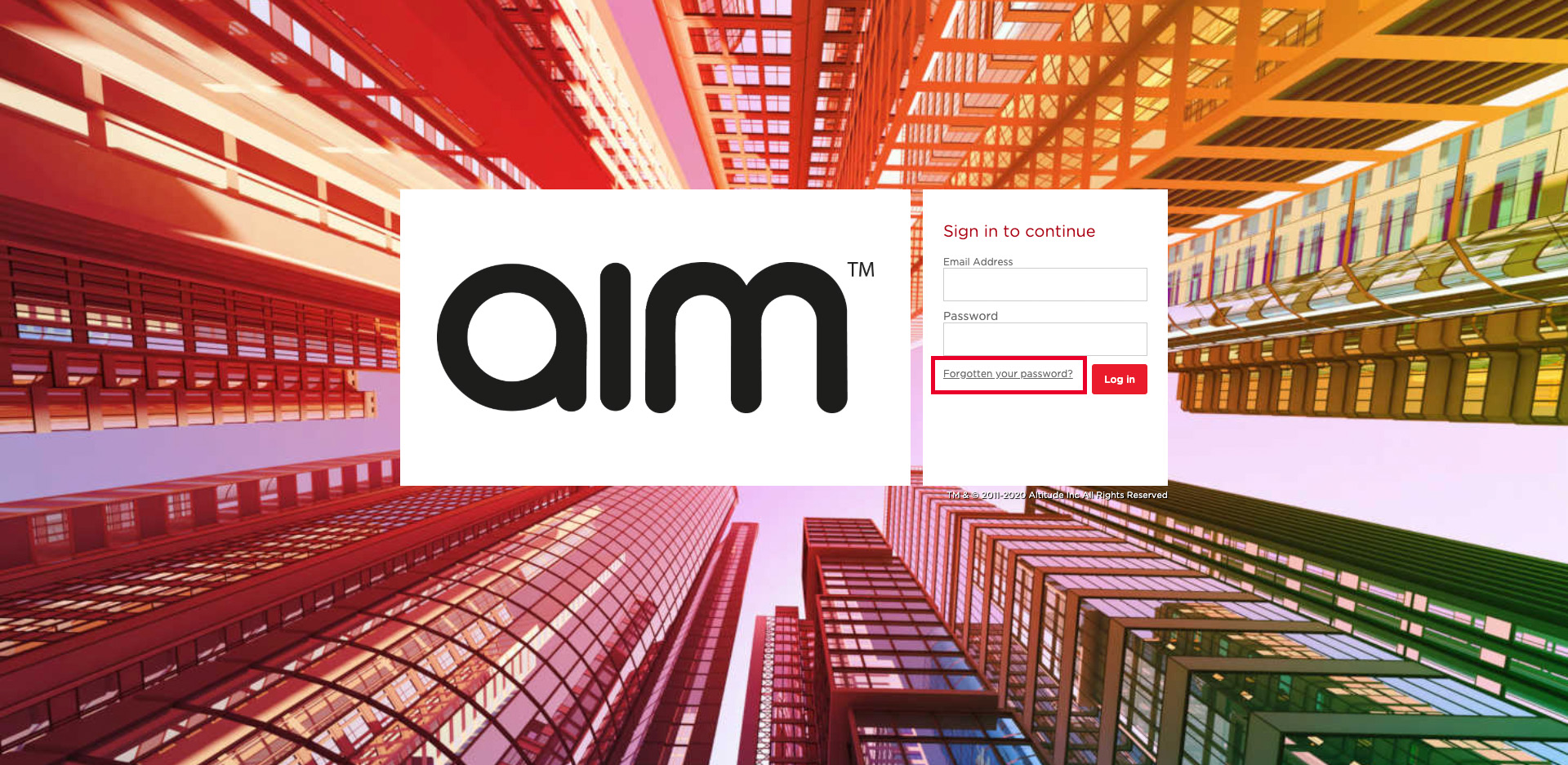 NOTE: Dependant on your email client and level of security, you may have to check your spam folders to see this email.
In the email will be a link. Click this to be taken to a slightly different version of the login page with two password boxes. Enter your new password in here, and then confirm it in the second box.
Confirm this and you will be taken back to the login screen. If the system doesn't automatically log you on, enter your credentials again and hit log in.
If the issue persists, please email us at support@aimsmarter.co.uk for assistance.